Improve Your Profitability
Nobody can beat our prices!!
SAVE UP TO 60-80% ON OVER 1200 OEM REPLACEMENT PARTS WITH
SUPERIOR INDUCTION COMPONENTS
We Stock Replacement Components for:
We can cross reference any part
Thousands Of Items Available
BRIDGE RECTIFIERS AND MORE
To Replace OEM Parts From:
ABB, ALLEN BRADLEY, AJAX, AMPS ABUNDANT, AAVID THERMALLOY, BBC, BENSHAW, CATERPILLAR, CEHCO, CLARK, CLEVELAND MACHINE, CONTROL TECHNIQUES, COUGAR ELECTRONICS, CROWN, CUTLER HAMMER, HYSTER, CRYDOM, DARRAH ELECTRIC, DYNAPOWER, EATON, ELECTRIC REGULATOR, EMERSON, EUPEC, FINCOR, FUJI, FURNAS, GEC PLESSEY, GENERAL ELECTRIC, GETTYS, HAMPTON, HOBART, INDUCTOHEAT, INDUCTOTHERM, INTERNATIONAL RECTIFIER, IPE CHESTON, IXYS, JOSLYN CLARK, LARKIN POWER, LEPEL, LINCOLN, LINDE, LOUIS ALLIS, MAGNATEK, MARCONI, MILLER, PILLAR, MOTOROLA, NTE, POSEICO, POWEREX, POWERSEM RAYMOND, RELIANCE, SAFTRONICS, SANREX, SECO, SEMIKRON, SEVCON, SIEMENS, SPCO, TECCOR, TOCCO, TOSHIBA, UDYLITE, VECTROL WESTCODE , WESTINGHOUSE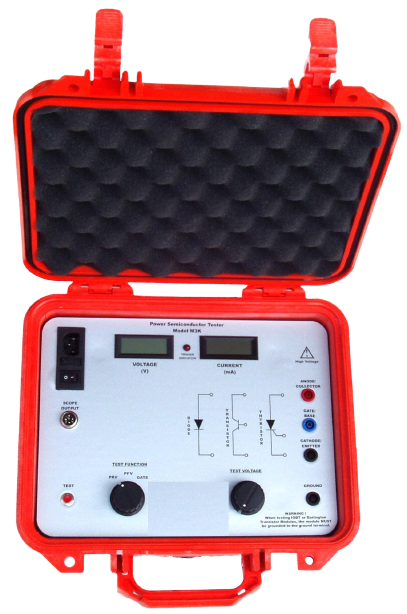 MODEL M3K POWERSEMICONDUCTOR TESTER
MODEL M3K DIODE TESTER
MODEL M3K SCR TESTER
MODEL M3K IGBT TESTER
List Of Industries Served:
CITY, COUNTY AND STATE GOVERMENTS, HEAT TREATING AND MANY MORE
IF YOU DON'T SEE A PARTICULAR POWER SEMI-CONDUCTOR ON OUR WEBSITE,  DON'T WORRY!  JUST GIVE US THE PART NUMBER AND WE WILL GET IT FOR YOU AT THE LOWEST PRICE POSSIBLE!!